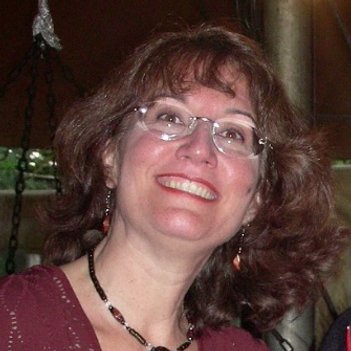 Elise Jacques Grombach founded AtoZ English in 2008, she sadly passed away in 2014. She started lessons with a class of three students at a home in Rümlang. Additionally Elise also taught English as a second language to children in the local Swiss primary schools.
Elise was a native English-speaker, originally from Connecticut (USA), received her Bachelor Degree in Psychology from Clark University and her Juris Doctorate from Stanford. Elise received her CELTA certificate after attending the Cambridge University program for training English teachers.
Having developed an early interest in teaching during university when she coordinated several successful after-school and summer programmes for young children. She also participated as a TESOL teacher of English to immigrant children.
After meeting her Swiss husband, Elise moved to Zürich, where for a number of years she worked in an international business context. In 2008, she decided to return to her early passion for children and teaching.
Elise's love for reading, writing and the English language motivated her to found AtoZ English to teach reading, writing and spelling to English-speaking children attending the local Swiss German schools in the Zürich, Schwyz, Aargau and Zug areas.